Thanks for supporting StyleOtter! Just so you know, we may receive a commission when you click to buy something.
Looking for information on how to start a blog successfully in 2020? Welcome to your ultimate guide.
But first – if we were to ask you what your day looks like right now, what would you say?
"I hate commuting, and commuting to a job that I absolutely despise." (wow ok, a little negative, but we get it)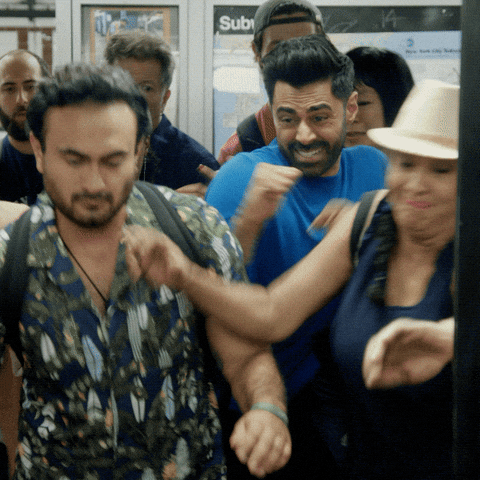 "I am desperate to work from home and spend more time with my family, but I have no idea how." (um, YES!)
"I am ready to live the life of my dreams, and embrace a new lifestyle that gives me everything I could ever want and need." (mind = BLOWN)
If you're constantly brainstorming whether or not to start a blog, how to start a blog, if you should start a blog, or any of the above, look no further.
We started StyleOtter in October of 2019 with one mission: create an awesome online style magazine that fills a gap in the marketplace.
We thought, "no one is really writing a style blog that just speaks to normal people looking to uplevel their style game. We could be that resource." And alas, StyleOtter was born.
We didn't question whether or not we should start a blog "so late in the game" (considering that blogging first started to become big in the late 2000s, and there are now millions of blogs on the web.)
You might be wondering, "who are you to write about writing a successful blog? StyleOtter is brand new!"
Yep, you're right! StyleOtter is brand new. And it totally rocks. Our blog has been steadily growing since we began, and we're almost about to hit 1,000 unique visitors in just a month of being live.
Success is subjective, and in our minds, StyleOtter has been successful. So, there is hope for new bloggers!
But in all fairness, getting this blog set up hasn't been easy.
There are a ton of blog guides out there, but we wanted to create a guide for anyone to start a new, successful blog in 2020.
If you're dedicated, you can get a blog up and running within an hour.
Ready?
Let's get to it.
Common Misconceptions and Questions about Blogging
Before we dive into the nitty gritty of setting up a blog, we first want to get some common (and pesky) misconceptions out of the way.
How do I start a blog with no money?
You can absolutely start a blog with no money.
But, if you're looking to make a blog that:
Earns you traffic from Google searches (otherwise known as search engine optimization)
Earns you money, or
Will carry you into that lifestyle you've always been dreaming of (likely this has to do with point #2)
Then starting a blog with no money just isn't realistic. Sorry to burst your bubble. But we don't want to lie to you, either.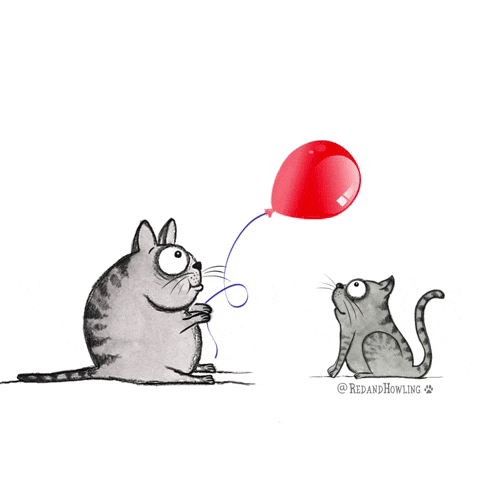 Why is this the case? Because when you pay money for a blog, i.e. hosting company where your blog "lives", and also a really neat theme that makes your blog look gorgeous and is visually appealing to readers, it's going to cost money.
We're not talking about sinking your savings, but we are talking about investing in your future (see what we did there?)
If you still don't want to pony up the money to put toward a new website, then you can always check out WordPress, Squarespace or Wix to create a free blog.
But for the sake of capitalizing on a successful blog, this post will include some items that will cost some money off the bat.
How much does it cost to start a blog in 2020?
We think it's safe to say that you can start a blog with as little as $50 in 2020. This includes hosting and then a free theme that you can download from a variety of different sites, which we'll get to in a little bit.
Contrary to popular belief, hosting plays a huge factor in whether or not your blog is successful, so we recommend you don't skimp! More on that later.
Do bloggers make money?
Yes, bloggers can make money. But you should never start a blog just to make money.
Why is that? Because you may have heard that it takes a lot of work to start a blog. Anyone who says anything different to you is quite frankly, lying. Blogging is hard work!
But the work is worth it if you have a topic that you're passionate about.
We don't mean to get all "follow your dreams" on you here, but blogging about a topic that you're passionate about will actually help you sustain a blog that could potentially earn you money in the future.
How cool is that?
On the contrary, blogging about something that you're just moderately passionate about may hurt you in the long run. You're likely to experience blogger burnout and give up on your blog before it even has a chance to be successful.
So for your sake, choose a topic to blog about that makes you happy!
How do bloggers get paid?
Bloggers typically get paid in three ways:
Sponsored posts (these are typically a result of brand partnerships – if a brand finds your blog and wants to work with you, you can get paid!)
Affiliate marketing (this is where you can promote products or services on your blog and earn a commission as a result of every click or sale)
Paid ads (for example, you can place banner ads on your website to earn money)
How long does it take to make money as a blogger?
You may see posts popping up that say "earn money in three months from blogging" or "I earned $30 kajillion dollars in my first month" guess what?
Making money like this from the get-go is simply unrealistic. Don't set your mind, or your blog, up for failure.
We want to reiterate here that creating and maintaining a blog is hard work, and not a get-rich-quick scheme.
Let's put it this way: have you ever started a diet that allowed you to lose all of the weight you've been trying to lose – in 1 DAY? Can you imagine if that existed (would be cool actually)?
Blogging, like dieting, requires patience, grit, and consistency.

Tweet
Don't get caught up in the get-rich-quick scheme. That's why we want to reiterate how incredibly important it is to blog about something you care about. Be in it for the long haul!
Do I have to write new content every day?
No, actually, this is completely a myth. If you're writing quality content (which we get to a little later), then you don't need to post every day.
You can write one quality post a week, and continually update it throughout the year – and have a post like this perform better than all of your weekly posts combined.
Take it from us – Google will prioritize your content if it's quality content. Focus on quality over quantity and safe yourself some time.
Picture This: Your New Life Blogging
Picture this.
You wake up whenever you like. It's a weekday.
You're completely cozy in your bed, let out one big stretch, and lounge for a bit knowing you're in no big rush.
Before Blogging (B.B.) you'd be rushing to make your breakfast, pack a lunch, and then hop into your car to start your long-ish morning commute. Just the thought of it gives you a headache.
But not now. Now, you work for yourself. You dictate your own schedule, your own hours, and your own pace. And not only that, but you're incredibly successful.
You wake up, make some coffee, sit down at your desk and take a deep sigh of happiness.
You earn enough money to be able to have complete and total freedom with your schedule.
Talk about living the dream.
Do we have your imagination riled up enough yet? If so – let's make this dream a reality and get into the true nitty gritty: how to start a blog.
How to start a blog step #1: Find your niche
Put on some headphones. It's time to get down to the details and we're pulling out all the stops.
You've always wanted to start a blog, but you have no idea what to write about.
Hey, it's no problem. Like us, you're probably passionate about a lot of different things that wouldn't pop up if you forced yourself to think about it (like we're about to ask you to do.)
So we've come up with an outline of clarifying questions to help you out:
What do friends and family seek your help out on? For example, maybe you're wickedly good at handy projects around the house, so much so that your friends seek out advice every time they have an issue that arises. Why not start a blog about that?
What do you spend the majority of your time researching or reading about? When you're daydreaming, what are you daydreaming about?
Maybe you're saying to yourself, "Well yeah, I daydream about not having a job!" OK – fine. Why not start a blog about your road to working for yourself someday, and how you're going to get there?
What is something that you're just naturally passionate about? Maybe you've always been fascinated by prehistoric animals but you don't want to be a paleontologist. Start a blog!
Whenever we feel like we don't know whether or not a blog idea is a good idea, we do what we call the Google Gut Check.
The Google Gut Check is pretty simple. All you have to do is go to Google and see how much a certain topic is being researched.
See that? There are more than 8 million searches alone for prehistoric animals. Now that's a sign of a blog that people would want to read.
Last but certainly not least, make sure to do the following…
temperature check your prospective content volume
What do we mean by this?
Having a passion for a blog idea is amazing, and we're excited for you. But before you get started with your blog, make sure you have enough content ideas to satisfy your new blog needs.
When we were first brainstorming our online style magazine concept, we used the Notes app on our phone to come up with 100 blog post ideas.
No joke.
We felt like if we couldn't come up with 100 blog post ideas, then how could we possible expect StyleOtter to be successful someday?
Before you go down the path of securing everything for a really cool name, don't dismiss the upfront work. Brainstorming content ideas now will make you a much stronger and well-prepared blogger in the future. We promise.
How to start a blog step #2: Come up with a name
OK, so you have a topic that you think you can roll with. You've got your content ideas, so you know you can create a legit blog.
Now comes the really fun part – coming up with a name!
Since we mentioned earlier that we're focusing on paid blogs (i.e. you're buying your own domain name and hosting), we're going to especially cater this content to blogs that will be hosted with a .com extension.
The most memorable blog names contain the following:
They contain a keyword that makes the blog relevant to the topic. For example, we chose StyleOtter because we wanted to make sure to use the word "style" – it's what our blog was going to be about! (we decided to tack on the word otter because we love otters)
They're shorter than longer – maybe you have a really amazing blog name in mind like "prehistoric animals are big and awesome" but can you imagine how that would look as a URL (if you can't – http://www.prehistoricanimalsarebigandawesome.com)? Rhetorical question – who is going to remember that?)
The blog name is the same name as the domain
We realize we might break some hearts with that last bullet.
Yes, it's 2020. And .com domain names are hard to come by, mostly because so many people have websites nowadays!
But naming your domain something different than your blog name is a big no-no. After all, you want people to remember your blog, and maybe even type in the name directly!
Here's a list of amazing (free) resources to help you come up with a name:
NameBoy – a free tool to help you come up with a fun blog name featuring different word combinations
NameMesh – similar to the above
WhoIs – once you have a cool name above, this tool helps you see whether or not the domain name is still available. We don't recommend using WhoIs to purchase your domain – see our steps on this below!
Take some time, do some brainstorming, and come up with an awesome name that speaks to you and your potential future readership.
It's not easy – but the thought is worth it! For what it's worth – it took us two weeks to come up with StyleOtter. And we get it, it's not rocket science. Cut us some slack!
How to start a blog step #3: Purchase your domain and set up hosting
Listen up.
We never said the process of starting a blog would be completely glamorous. And this next section proves that.
In fact, why don't we start with a little story.
When we first started StyleOtter, we did so much research on hosting (AKA where your blog lives – consider hosting your blog's cozy little cabin house) that we thought we had made the right choice with Bluehost.
If you do a lot of research about blog hosting, you'll see a lot of folks online recommend Bluehost.
So we signed up for Bluehost. Hey, if these many people recommend Bluehost, it can't be that bad, right?
Yeah. We were wrong.
See, what we didn't know when we first started StyleOtter was just how important speed is, especially when you start a new website.
(this just means how fast your website downloads to visitors.)
Let's just say that once we started using Bluehost, we saw that our website was soooooo slow to load.
This might not be the case for everyone who uses Bluehost, but man, was it the case for our website.
So we did a ton more research. And we kept coming across this hosting company called SiteGround in our research.
At first, we were a bit skeptical, but after really doing our homework, we noticed some interesting key differentiators.
What we first noticed was different about SiteGround was that we wouldn't be sharing our website on a server with hundreds of other websites. This is what was slowing our site down big time.
But we didn't know this was going to happen when we signed up (we never admitted to being experts – we just had to learn as we went!)
So we decided to make the transition from Bluehost to SiteGround, and to be honest, we haven't looked back!
Here are just a few of the pros with SiteGround we think are worth noting:
It was super easy to transfer our domain from Bluehost, and the SiteGround team will even do it for you so there's no fuss
Our website loads so much faster now that we're on SiteGround
The support is unparalleled – any time we have a question, we get it answered right away by their Live Support team
The pricing is competitive with Bluehost and any other competitors out there, so you're not compromising on cost
If you signup through this link, you'll receive a discount (and so will we, so thanks for supporting a kickass company with us) we'd never promote something we don't believe in, and we think their deal is a steal for everything you get.
Getting started with SiteGround couldn't be easier. Take a look at the three easy steps.
Step 1: Choose your plan
If you're just starting out with a blog, the StartUp plan probably makes the most sense.
Step 2: Register your domain
Step 3: Review and complete
If you still think we're pulling your leg about SiteGround, see some of the recent feedback from Twitter we found this month.
If you're looking for ease, a great price, and unparalleled support – we can confidently say after being customers of Bluehost that SiteGround is where it's at.
Let us know in the comments section if you know of any other awesome hosting sites! We're always keeping our eyes and ears open for the very best, but as you can see we've hopped on the SiteGround train for now.
How to start a blog step #4: set up your blog
GAMETIME.
So you've got the name, you've got the hosting, now you need to figure out the platform and the theme.
StyleOtter runs on WordPress, and we love WordPress for a few reasons:
So easy to navigate
It's naturally powerful for helping to get your blog discovered via search engines
You can make any kind of website you'd like
If that's not reason enough, we love this list from Kinsta, which highlights other powerful reasons why WordPress is the best.
StyleOtter runs on WordPress and we couldn't be happier. In fact, we couldn't imagine using any other platform for our website.
Another awesome pro of using SiteGround is that they make it so easy for you to install WordPress when you go through the registration process.
Select WordPress as your software of choice, and you're done. Boom.
Otherwise, if you're not using SiteGround but still need to download and install WordPress, check out this handy tutorial.
Once WordPress is installed, it's time to select your theme!
Your WordPress theme is essentially what makes your blog look super ultra cool.
Now, this blog post is all about being honest.
And we'll be honest with you, we've had quite the run around with WordPress themes. Mostly because we wanted the very best, and there are just so many options out there.
First, we started with The Gem. We realized after installing that it slowed down our website way too much (although others have not had this issue, and we wish we could use this one because it's stunning.)
Then, we switched to Astra. While beautiful and lightweight, in full transparency, we are not designers, and this theme was going to taking up a ton of our time to design a blog that we LOVED.
After two failed attempts with themes, we came across our current theme and couldn't believe our luck. Simple, customizable, and with an awesome support team in place to answer all of our questions.
If you love our theme and want to use it, we couldn't be happier to recommend Codetipi's Zeen theme. At $60, it is worth every single penny. Easy to install, fast, and so wonderfully customizable.
Installing a WordPress theme is also stupid easy. Just follow this tutorial and you'll get the installation process done in a pinch.
Still want more theme options?
Check out this post from WPBuffs on the fastest WordPress themes.
By the way – why is speed so important when selecting a theme?
Yes, it's true – you may never hear the end of the conversation from us. But truly, this was one of our biggest learning curves with StyleOtter. Site speed matters.
Why? Because it matters to Google, and anyone who visits your website and wants an easy reading experience.
How many times have you landed on a website, only to leave because it took too long to load?
We've all been there. And now, Google is penalizing sites that are slow by not indexing them. It's not worth it, so save yourself the fuss and go for fast hosting and a fast theme. Thank us later – we've already been down this path!
Want to learn more about site speed? This is a nice topline overview.
How to start a blog step #5: Installing the best plugins
Think of plugins as fun little ways to help your website run better.
Plugins are a necessary component of WordPress, and instead of being intimidated, think of them as your biggest asset!
Here are some of our favorite plugins we couldn't live without:
RankMath – an incredible tool to help with SEO (we couldn't live without it)
ShortPixel – we have a paid monthly plan with ShortPixel (since we have a ton of imagery on this site) but they also offer free plans. ShortPixel helps optimize images so your site doesn't slow down!
ReplyBox – We wanted a simple commenting system on our blog, so we decided to go with ReplyBox
Akismet Anti-Spam – helps keep our site clean from spam
MailChimp for WordPress – integrates with our site so we can easily promote our subscription service
WP Rocket – another tool to keep our site fast and secure
There are thousands of plugins available. Let's just say if you need help with something on your website, finding a solution via plugin is usually the way to go.
And you can always download more plugins as you go, so start with the basics and then build off of what you need later.
how to start a blog step #6: keyword research
So you're ready to get writing.
NOT. SO. FAST.
Sorry – we know it's exciting to want to start writing out all of your biggest content ideas rightatthisverymoment – but we'd be remiss if we didn't clue you in on one big step that MOST bloggers don't even talk about.
That big clue is keyword research.
Remember, we're training you on how to start a blog that's successful in 2020. We're not training you on how to start some random blog filled with nonsense that no one actually reads (if that's what you want then just skip this section.)
When you're a new blog, you don't have a lot of authority. Who should trust you? Why should they trust you? Why should they visit your blog?
The way to build your authority (and ultimately, your rankings on Google) is to focus on keyword research and writing quality content around those keywords.
Don't worry. We're not telling you to compromise on your blog idea. We're just asking you to get more specific.
Let's go back to Google Gut Checker, and let's say that your blog is about gardening.
If you were to keep all of your posts incredibly broad around gardening, you'd be competing with a ton of other sites – 2 billion to be exact.
Yikes. As a new blog, it would take you forever and a day to even rank in the top million search results.
But…what if you were to get more specific?
Just getting a little bit more specific (also known as searching for "long tail keywords") helped us narrow our results, which will give your gardening blog post a much higher likelihood of getting more eyeballs.
Google Gut Checker is a great quick resource, but if you're serious about blogging, we recommend investing in an SEO resource.
In full transparency, we pay $99 a month (gasp) for Ahrefs, and it's the best money we've spent on our blog.
Why? Because instead of eyeballing Google Gut Checker and hoping less search results equal better blog posts, Ahrefs makes it a more exact science.
Without getting into too many details, take a look at a quick search we conducted around gardening.
If you see the 0s under the KD column, that means that broadly speaking, these terms around gardening are the least competitive.
This means if I have a new blog, I can now write about some of these topics like "gardening stool" or "gardening hat" and start generating traffic quickly!
Ahrefs has been a godsend for us at StyleOtter, and we don't go a day without using the tool.
We completely understand if you're not willing to pony up the $99. They do offer a $7 trial for 7 days if you want to poke around!
Otherwise, focusing on long-tail keywords for your blog will be key.
how to start a blog step #7: nail your content
Wow, you've gotten so far!
You have your blog set up, your content ideas, and you've conducted your keyword research. Way to go. Now it's time to write the content.
In 2020, since there are so many blogs and websites that have been created, it can be hard to cut through the clutter.
Here are a few ways we try to stand out:
Write long-form content – 3,500 words or more where possible. Yes, we are an online style magazine, and no, our competitors don't write long-form content. But it's hugely helpful if you want to have a successful blog in 2020. In fact, pillar content (often considered to be 4,500 words or more) is highly recommended across many experts
Use an SEO plugin in WordPress to help your content with Google – we use RankMath and we're big fans. See our screenshot below for this post and how RankMath helps
Connect keyword research with content – we never write a post unless we feel like our research tells us it's a good fit!
As mentioned earlier, we don't try to. focus on quantity. Instead, our posts are all about quality.
Sure, there are posts that are more fun in nature and don't require a novel – but where possible, we try to keep our posts as long as we can.
We also recommend using imagery on your site to keep readers engaged.
If you're not planning on shooting your own imagery, we love Pexels as a free site for gorgeous photography that's free to use.
how to start a blog step #8: measure your content
You won't ever be able to understand how well your content is performing without having some kind of analytics to back up your instincts.
We highly recommend signing up for Google Analytics to track and measure your blog.
Here's a few metrics you'll be able to receive from Google Analytics about your blog:
Which pieces of content on your blog is most popular
How people found your blog
Where readers are from in the world
How many users are active on your blog right now
How long users stayed on your blog
And more…
Google has some super easy instructions for setup. You can start learning how your blog is performing today. How cool is that?
Final takeaway: how to start a blog that's successful in 2020
The point of this post is to show you that starting a blog in 2020 is completely doable, and you can still be successful in blogging in 2020.
If you ever needed proof – just look at StyleOtter!
We hope you found this post enjoyable and helpful. Let us know in the comments down below.